Who We Are
Women-founded by a mother daughter trio, we're a Canadian conscious nature-connected lifestyle brand. More than that, we are a movement to make sustainable nature-connected living a norm not a niche! This, together with other action toward 3P Sustainability – People (social sustainability), Planet (environmental sustainability), Prosperity (economic sustainability) – is essential to solve the extinction-climate crisis.
Our story began in 2021, inspired by the COVID-19 pandemic and the issue we care about most: human caused environmental degradation – especially wildlife destruction, with over 1 million species threatened by extinction – and the broken human-nature relationship that contributes to it. Humans see the rest of nature as something "other", to fear, control, or use.
How can we build a new relationship, based on understanding that humans are part of nature? This is the question that sparked The Mallorn Project! We have a dream and a vision of a better future, with biodiversity and without climate change, and together we can make it a reality.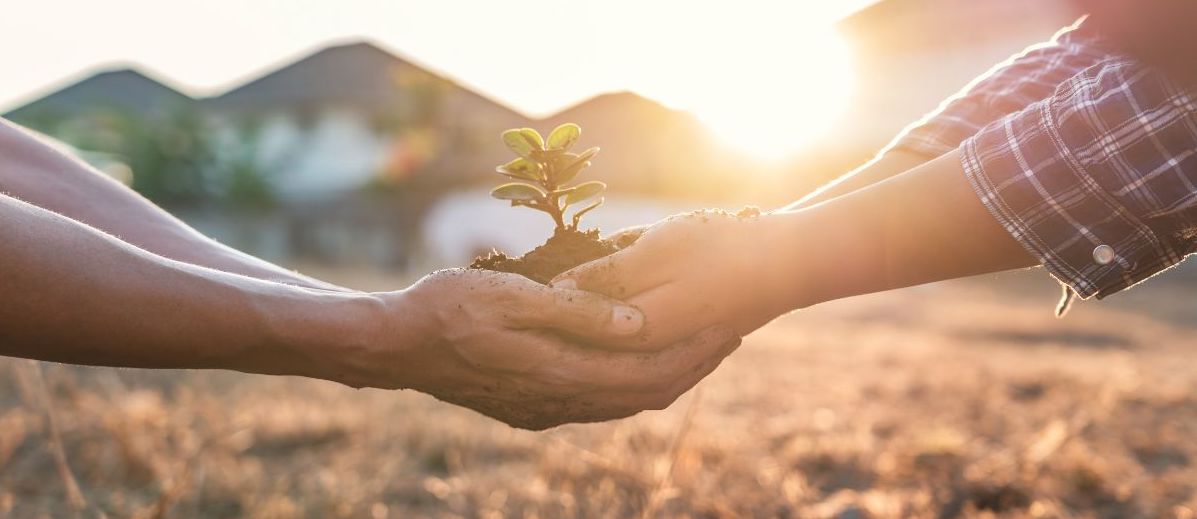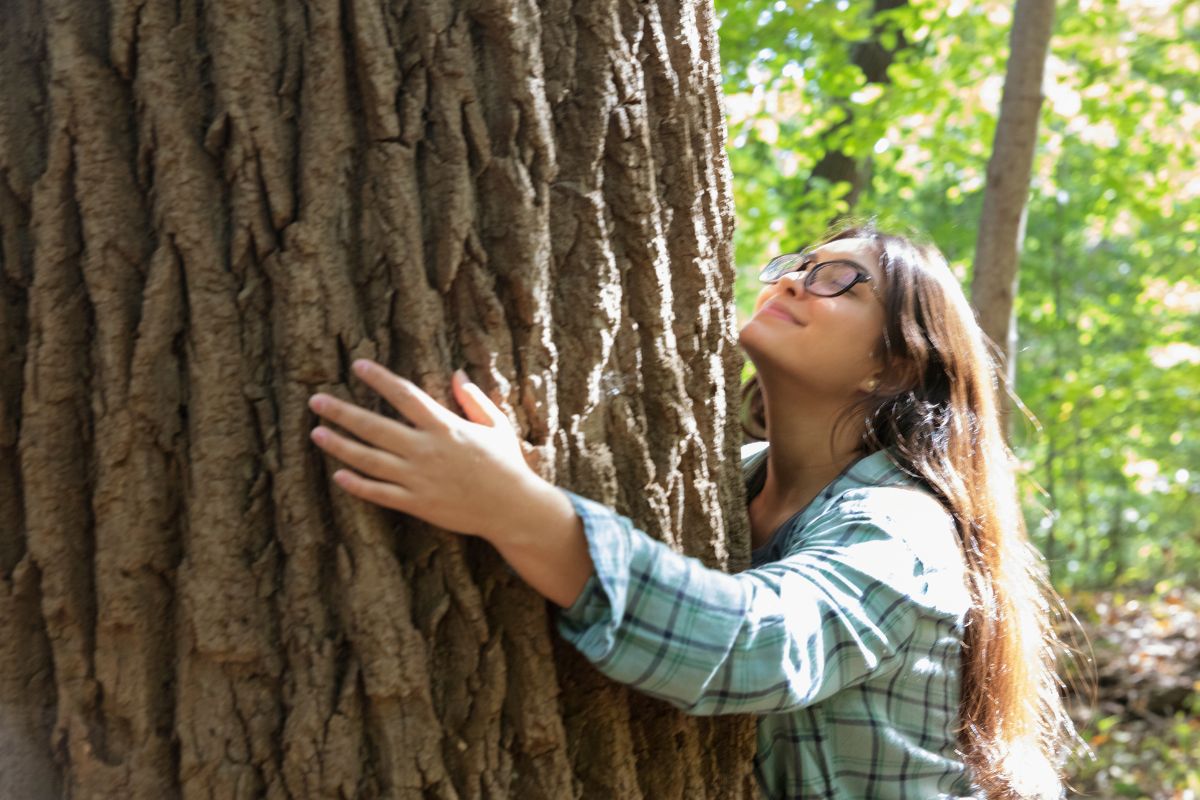 Our Vision
Our vision is a world with a circular economy that puts People and Planet first, an equitable society, and a healthy environment, where human-nature is reconnected and sustainable nature-connected living is the norm, not a niche.
Our Mission
Our mission is to help solve the extinction-climate crisis, by empowering you to reconnect your human-nature and take other action toward 3P Sustainability.
We aren't sugar-coating this catastrophe. It is big and complex, and solving it requires both individual (lifestyle) and collective (institutional – government and industry) action. But every single person can be part of the solution!
A big problem is that eco-anxiety makes it hard to get started. It can be paralyzing, until you decide to channel it into meaningful action. Because from action comes hope, not the other way around!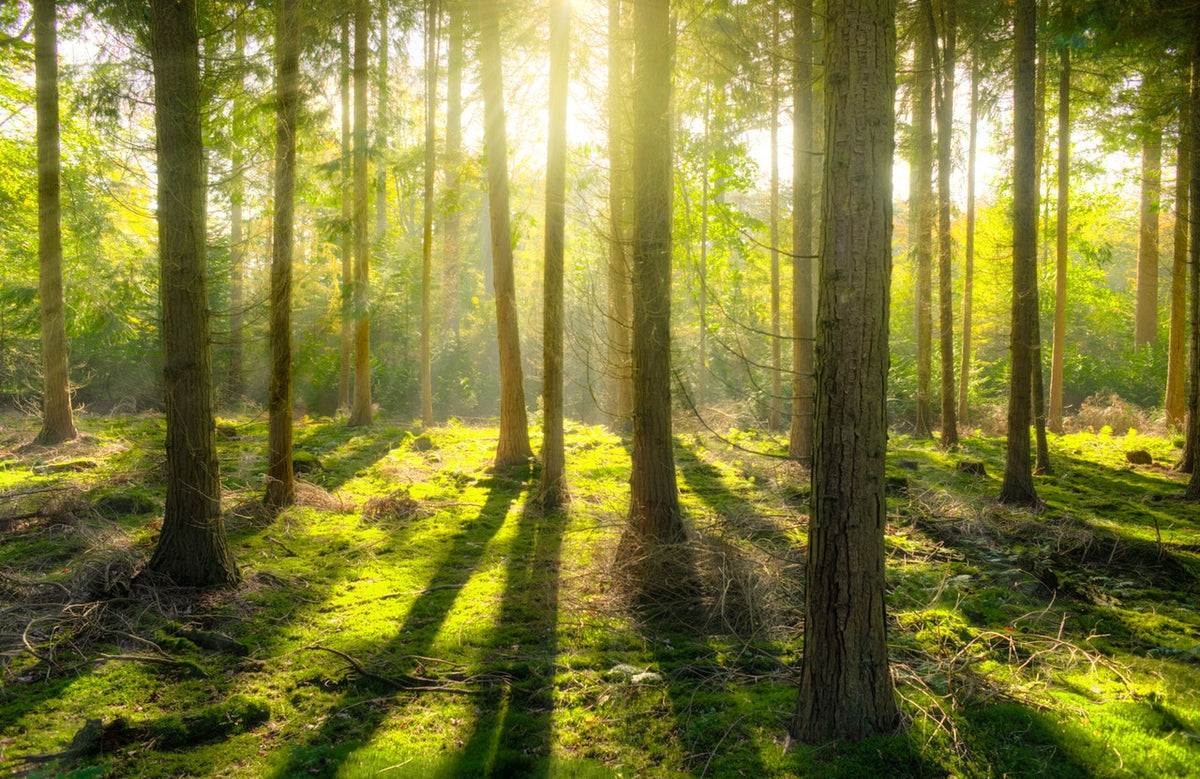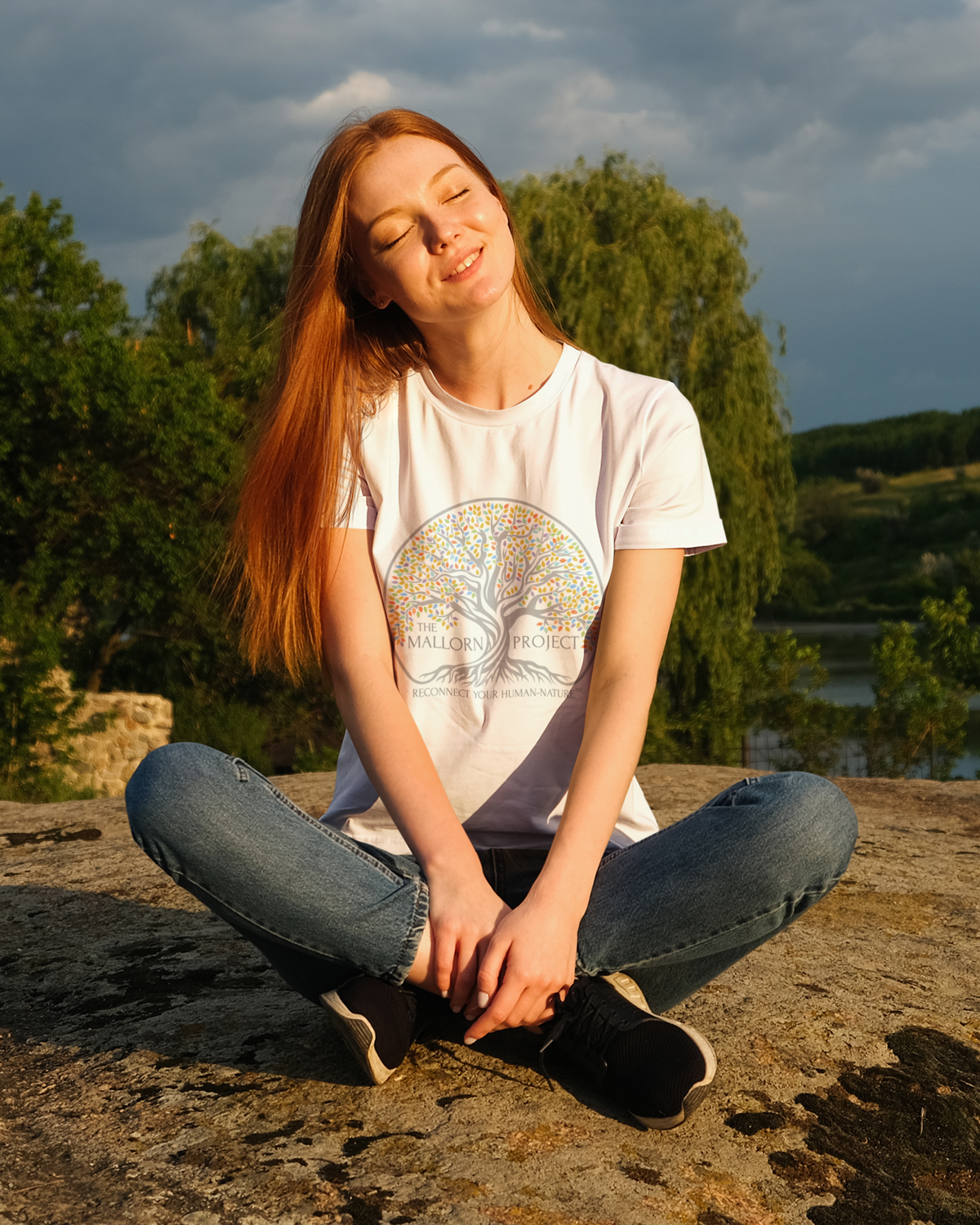 You can make a difference, by starting your 3P Sustainability journey wherever you are and reconnecting your human-nature. We're here to help! Here's how:
• Wear and share what matters, with our sustainable nature-inspired artwear and artdécor, uniquely designed by global ARTivists, that: expresses who you are and what you stand for, raises awareness about the extinction-climate crisis, and funds environmental conservation. This is one way to buy less, buy better, and vote with your dollar to be a conscious consumer.
• Learn about the extinction-climate crisis: what it is, how we got here, and most importantly, solutions. We translate the science and policy into something everyone can understand.
• Get inspired to act, by conservation success stories, endangered species profiles, natural wonder highlights, sustainable wildlife adventure features, and spotlights on impactful 3P Sustainability actions around the world.
• Join a growing movement and community of People who share our mission.
• Make your voice heard and help us advocate on the urgency of public policy that mitigates the extinction-climate crisis.
See our blog and Instagram to learn more!
We're on our own journey toward 3P Sustainability and, as believers in "progress not perfection", we always strive to do better! So please reach out and let us know if there is anything we can improve.
(Y)our Impact
Our official partnership with renowned environmental nonprofit Rainforest Trust represents our transparent and accountable pledge to our customers to make the most effective use of your dollars to protect global biodiversity.
As a Rainforest Trust corporate sponsor and Conservation Circle member, we annually donate at least $1200 USD, regardless of sales or profits, which might sound small, but is huge to a new business like ours. In addition to our yearly corporate sponsorship, we commit to donate 10% of our net profits to the Rainforest Trust Conservation Action Fund (CAF).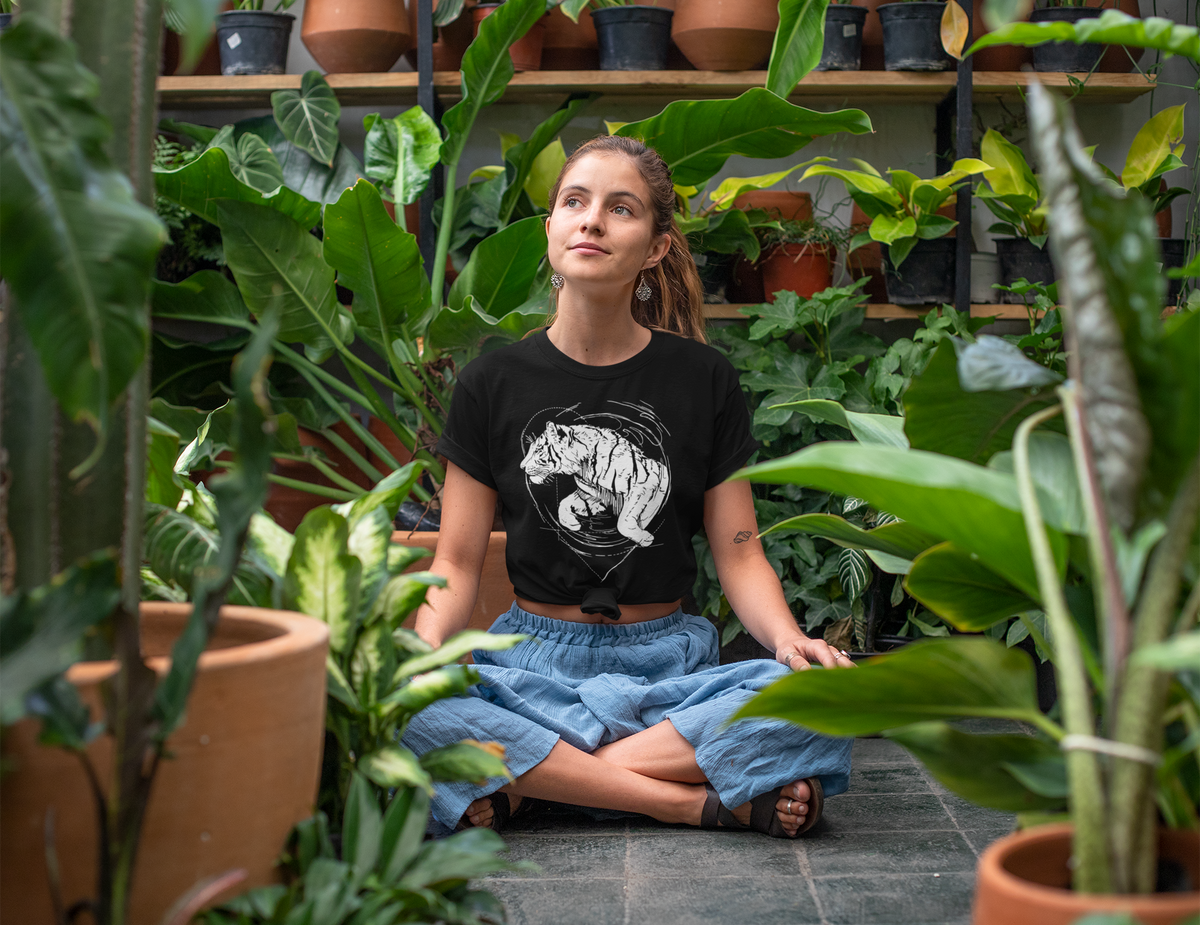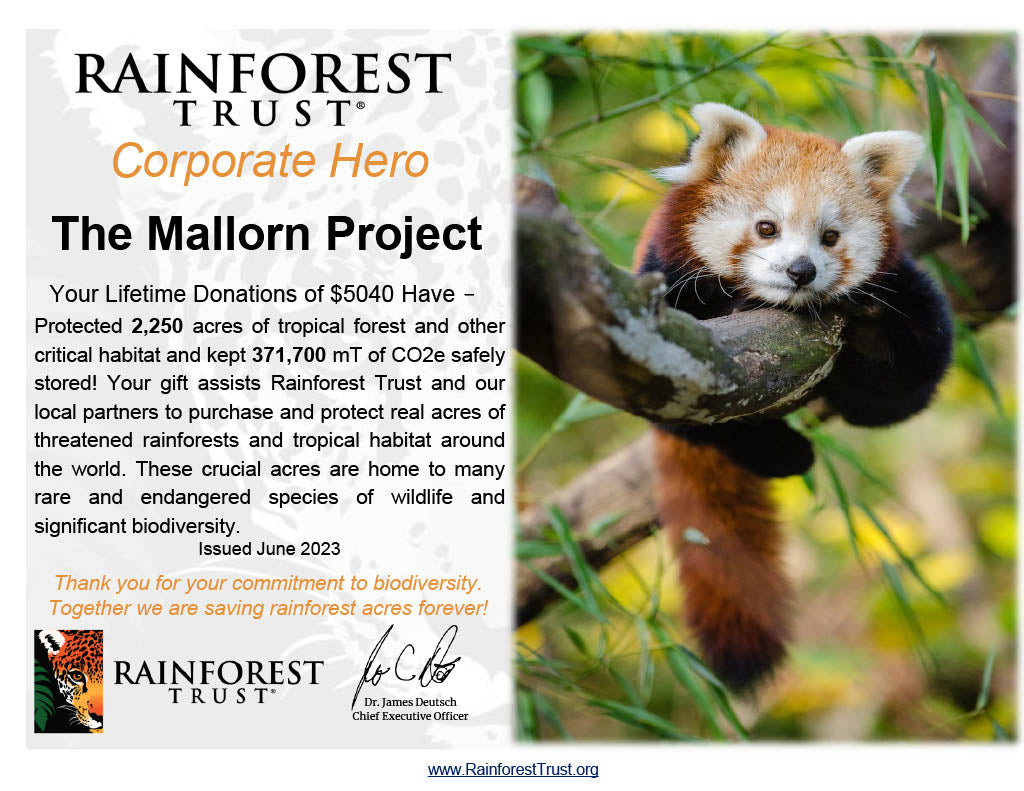 So far, (y)our donations have protected 2,250 acres of tropical forest and other critical habitat, home to many rare and endangered species, and kept 371,700 metric tonnes (mT) of carbon dioxide equivalents safely stored! 
You can verify our official partnership by finding our logo on Rainforest Trust's website or visit our blog to see our official Corporate Donor Certificate. 
Together we can stop the extinction-climate crisis and save our Planet!